If You're Looking For An Auckland Business Lawyer, This Can Help
While a small family-run business may not require as many policies and protections as a larger concern, seeking advice from a lawyer will ensure that your company is protected against financial or other disputes with the law. To get this protection and advice, look for an Auckland business lawyer.
What Services Can You Expect From An Auckland Business Lawyer?
Company Structure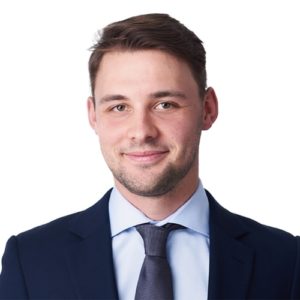 There are various ways that a business can be established. The ownership model is crucial, especially with more than one participant.
A sole-trader is the most basic but for those operations with two or more starers, a Partnership might be appropriate.  For others, a Limited Liability Company will be more suitable.
Other issues to think about are what will happen if one of the owners wants to leave? Who will be able to buy their shares and at what price? It is best to have these issues agreed as soon as possible while all the owners are amicable because if a major dispute arises, it will be far more difficult to come to a reasonable settlement.
Terms of Trade
The contract between a buyer and a seller is known as the Terms of Trade. Various Acts, such as the Consumer Protection and Guarantees Act, control retail and consumer enterprises. Contract details, on the other hand, might be the topic of lengthy negotiations in business-to-business transactions.
Even in typical B2B transactions with few talks, such as the sale of uniform components, the seller must have strong terms of trade. This protects the seller by indicating that the buyer does not become the owner until full payment has been paid.
You will often see these on the back of an order sheet so they customer cannot deny receiving the terms of trade.
Property Issues
Some businesses currently own land or property, or plan to do so in the future. Many people have bought or sold a home and know that a lawyer is needed for that. When it comes to industrial, agricultural or commercial real estate, there are more issues to consider, and considerably more cost. Therefore, it is essential to work with an Auckland business lawyer who can advise and carry out all the legal issues for commercial property.
Leases and Rent
Many businesses rent their premises. The rental terms for commercial property are usually quite different from those for renting a house. It is important that the business owners or managers understand the costs and their obligations for renting their premises.
For example, maintenance is usually the renter's cost for commercial premises.
The renter often has to refurbish their building within a given time period.
In other situations, the landlord can claim a portion of the sales, especially for retail operations.
As you can see, these are much more stringent than for renting an apartment so it pays o get legal advice before you commit to any commercial lease.
Another service that some business or commercial lawyers offer is rent negotiations for businesses. The lawyer often has experience of comparable rents and is also a trained negotiator. They will be dispassionate too so consider asking your lawyer to help with negotiations your landlord.
Cash Collection
Receiving a letter from a solicitor demanding payment is a very effective way of getting your creditors to settle their debts with you. The simple act of receiving such a payment demand often pushes your invoice to the top of the payment list.
Summary
Any business of any size needs good legal advice. Whatever stage of growth your enterprise is at, talk to a top Auckland business lawyer like McVeagh Fleming, to cover these and many more important legal matters.